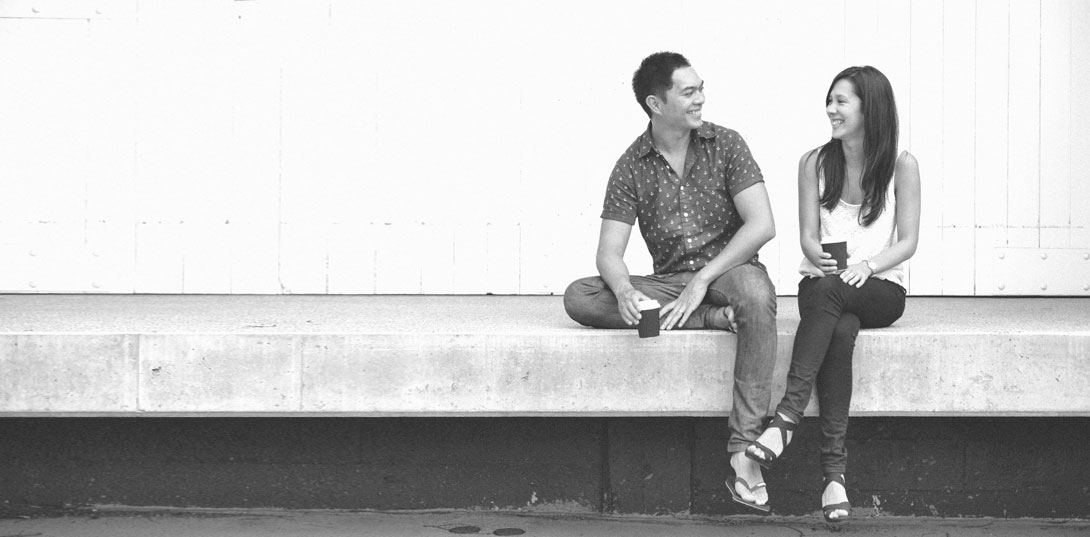 We believe the best way to take heartfelt and natural images, is to combine our creative style with your unique personality
A little bit about the love birds behind coast…
Hello! We are Jaypee and Victoria Abraham and welcome to Coast Wedding Photography! ………..Tadddaaa! (*arms out extended and smiling)
We have been living in Cairns for the past 6 years and have shot hundreds of wonderful weddings throughout the Far North, throughout Australia and have been privileged enough to shoot internationally. We now have settled on the gorgeous Central Coast. We are excited to be shooting back in NSW and we do so with fresh, eager eyes, ready to explore all the beautiful sceneries and hidden gems scattered throughout this stunning part of Australia. But more importantly, we are thrilled to continue to do something we love and that's to capture the natural, intimate and precious moments between best friends and lovers on their wedding day.

So a little more about Jaypee the prime photographer – he has been shooting for over 8 years and has shot hundreds, closer to a thousand (we've lost count) of weddings. Victoria, on the other hand, would love to shoot more however with three young kids most days are spent chasing around the little ones. All of your pre and post wedding correspondence will be with Victoria though because although Jaypee is a pretty good photographer, creating time sheets isn't really his thing – that's what a wife is for! He just wants to get out there and shoot!
We love to meet interesting people and absolutely love how photography captures personalities throughout your wedding day. We tend to keep our images simple focusing on natural and candid emotions, for you and your families to relive over is an added highlight to something we love.
If you have enjoyed looking through our portfolio, we'd love to catch up over coffee (with a hint of Coconut Nectar and Turmeric may we add from these guys: www.jimalie.com.au ) ! Lets chat more about your wedding plans and see whether we'd be a good match for your big day.
Jaypee is a multi award winning photographer and member of the Australian Institute of Professional Photography – AIPP.