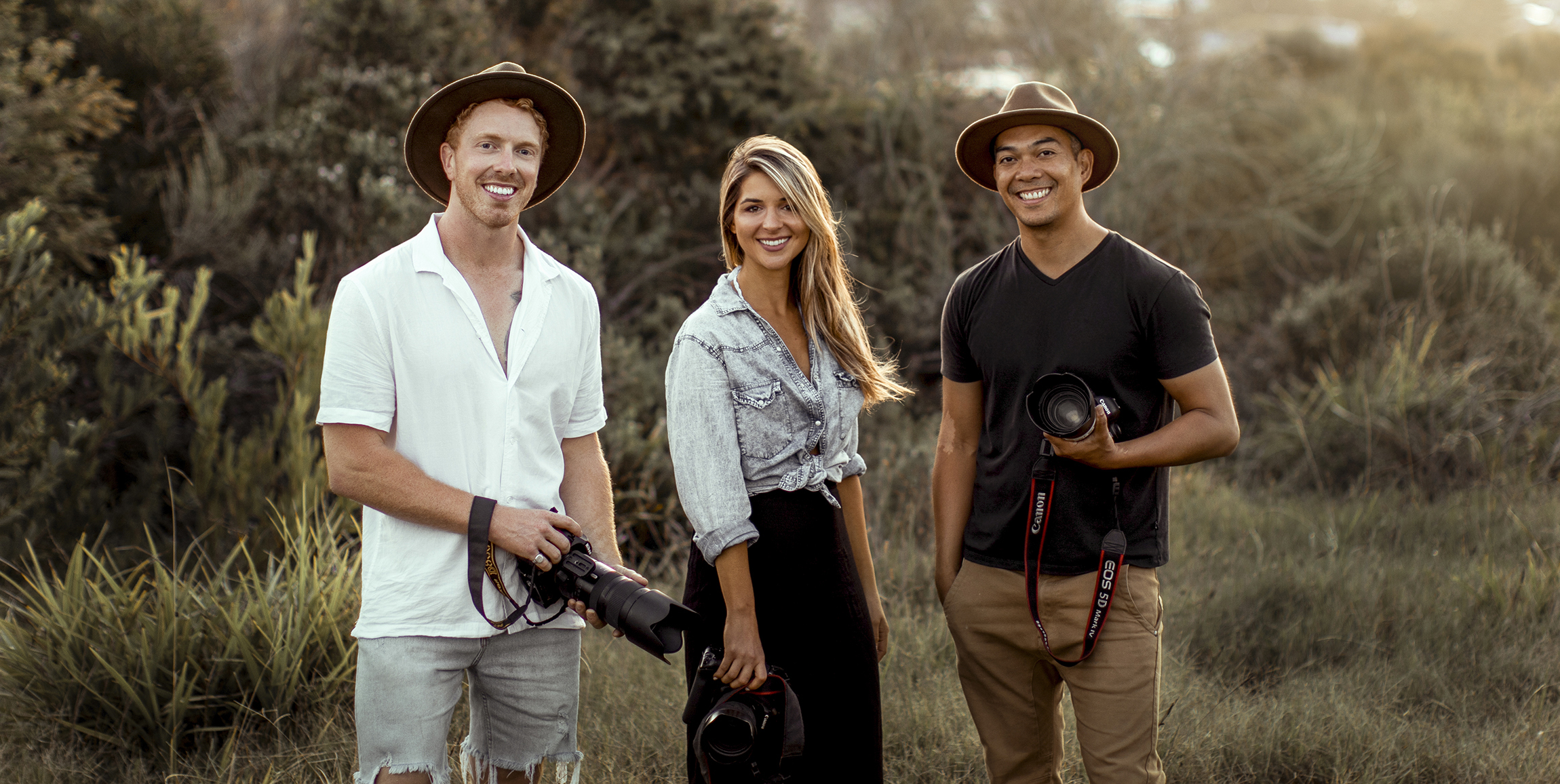 We believe the best way to take heartfelt and natural images, is to combine our creative style with your unique personality
Central Coast Wedding Photography comprises a dedicated team of photographers, artists, and editors. The head honcho is Victoria, who is the Studio Director. She will be the first person who you will be in contact with and the last, to assist you with any photography-related questions you may have. She has dealt with over a thousand brides so feel free to ask any questions, she has heard them all! Victoria's team comprises of photographers; Ryan, Steph, Jaypee (pictured above) Hayley, Josh, and Noel with a team of other associate second shooters and photo editors.  All have been trained on specific skills to ensure your completed images are 100% what you expect them to be.
Collectively we are thrilled to continue to do what we love, forever challenging ourselves to push the boundaries of our craft, creating, exploring, and sharing our gifts to serve our couples and families. We specialise in a more natural approach, focusing on intimate and precious moments on your wedding day, while ensuring we capture every aspect of your wedding presented in the most professional of ways. If you have enjoyed looking through our portfolio, we'd love to catch up over a coffee. Let's chat about your wedding plans and see whether we'd be a good match for your big day.
Are you looking for essay help? We have a great solution! We are
essay site – esssayyoda
! Our online writing service can help you! Come to our site and hire a professional writer!