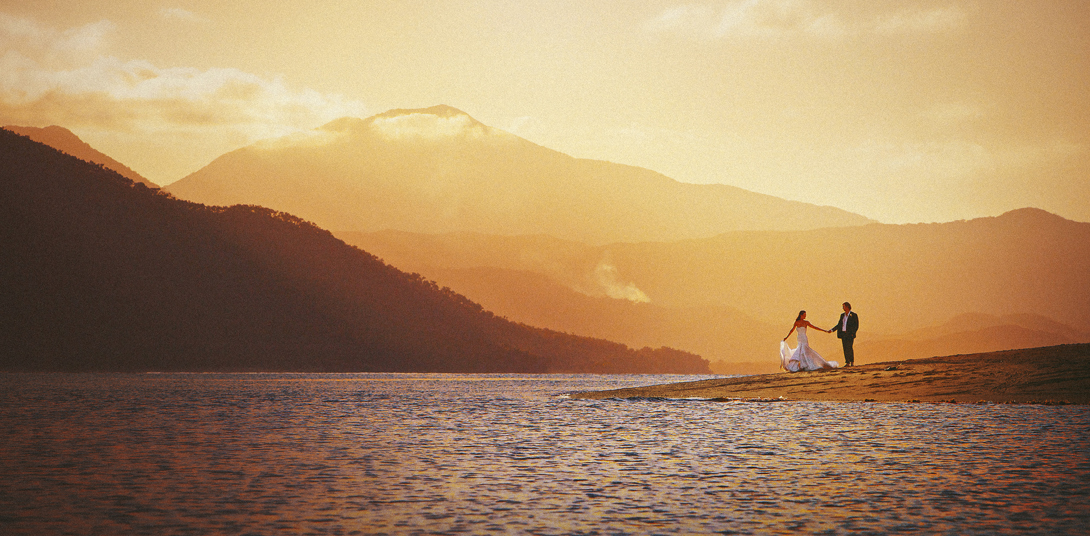 We are committed to creating beautiful images that are natural and candid; timeless photographs that capture unforgettable moments
Packages
At Coast Wedding Photography we offer our couples a range of different package options to choose from to suit different budgets.
You can choose to have a package that includes half to full-day coverage with edited printable images sent to you via a secure online gallery, or you can choose between our print and album packages.
Whether you're having a small intimate occasion or a large grand event, our packages will cater to a range of different wedding styles and budgets.
We also offer engagement shoots, print enlargements, and parent albums. Contact us on 0431 644 856 for our full package list. Or contact us here.
Style
Our style is centered around being completely natural and having fun, combining elements of photojournalism and photo editorial. At certain times of the day, we will be snapping away (like a ninja) unobtrusively capturing moments between friends and family whilst getting ready, during your wedding ceremony, and while shakin' it on the dance floor. There will be other parts of the day (mainly during the bridal party shoot) where we will give you a slight direction. Unless you are used to being in front of the camera, it can be quite daunting having a big lens pointed your way so it is vital we make you feel as comfortable as possible. So, when we see beautiful light, an amazing backdrop combined with happy newlyweds, all we will ask you to do is hug, kiss, giggle and have fun to capture the perfect wedding images that are naturally who you both are. We'll do our best to keep stiff posing and fake smiles at bay!
We will ensure that your wedding day is captured and presented with the highest professionalism from start to finish
FAQ and Tips
Who will shoot my wedding?
Coast comprises of photographers Ryan, Jaypee, Steph, Josh and Gus. Who round robin being a lead or second shooter.
When should we book our wedding photography?
We recommend that as soon as you have set your date you look at booking your photographer. Weekends are limited and securing your wedding date is essential. So to avoid disappointment we advise you to book as soon as you can. As a rough guide usually about 12-18 months in advance is ideal.
How long does it take to receive our images after our wedding?
It takes between 2-3 weeks for you to receive your images via a secure online link, where you can download and share your printable images with family and friends.
Do you have a second shooter/assistant with you?
For photography coverage longer than 8 hours, yes there will be a second shooter assisting.
Do the photographers require a meal?
Yes please, a meal would be greatly appreciated as we will shoot constantly on your wedding day. Your venue should have supplier meals available at reception.
How many images do we receive?
This is all outlined on our packages list. However, as a rough guide, you can expect about 60-80 images per hour.
Are the images edited?
Yes, all images are fully edited and ready for print.
If I don't want an album now, can I order after the wedding?
Absolutely, we find that this is often the case.
What packages do you offer?
We offer a range of packages that include print packages, and album packages. Contact us here for more information.
Can we customize our package?
You sure can, we are pretty flexible with our packages. For example, if your package comes with an engagement shoot and you don't want an engagement shoot we can take this out and substitute it for something else like additional album pages or thank you cards.
How do I book?
To secure your wedding day with us, we require a non-refundable $300 deposit. If you need time to decide on your package that is fine, the most important thing is to lock the date in so that if any other couple enquirers we can let them know we are no longer available.
How do you prepare for a shoot?
If your wedding is at a location that we have not yet shot at, we will scope the venue to ensure we have a game plan. If you would like to show us your spots, please do! If you can't take the time to show us around, then we will go check it out before your wedding.